Emergency management with tailored communication for crisis management
Supervision alerts with management teams periodic penalty payments, monitoring of events and technical computing systems, industrial safety equipment with automated alarms and alerts. These are the key processes of our crisis management application.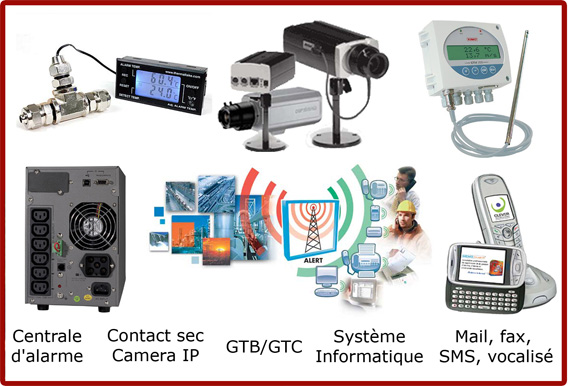 How to manage crises with MEMO Guard
Our application industrial supervision is recognized in the world of computer security and industrial by major accounts for its call management .
IT risk management : service center, applications, web access with a supervisory or web interface (HMI – Human Machine Interface Supervision accessible with a tablet PC, iPad or smartphone) …
Checking sensors : temperature sensors monitoring with alert thresholds. Control humidity equipment, liquid, pressure, gas …
Monitoring sensors : biometric, electromagnetic source, infrared, optical …
MEMOGuard secures and ensures the transmission of your e-mail alerts on all types of mobile and fixed receivers improving the efficiency and responsiveness of your teams and technical services.
You can define a communication plan to disseminate alert on all media needed to meet an emergency unit to manage the various alarms in a situation of crisis.

How to manage crises during an emergency with MEMO Guard
MEMOGuard prevents your agents or periodic penalty payments in all circumstances Teams:

From an alarm trigger.
Reach alert threshold by equipment
Incidents experienced by your customers.
From a technical fault on the production chain

The solution interfaces with all industrial applications and come in addition to the tools Software nagios, centreon Software, HP Open View from HP, Tivoli from IBM ..
The solution Masters chance | Contact immediately: 01.60.53.60.53
We offer a free demo and a personalized estimate of the application. The solution integrates into the enterprise information system without any prior modification. MEMOGuard retrieves all alarms and alerts to send information to the teams of penalties depending on the needs and manage the crisis.
For more information monitoring software